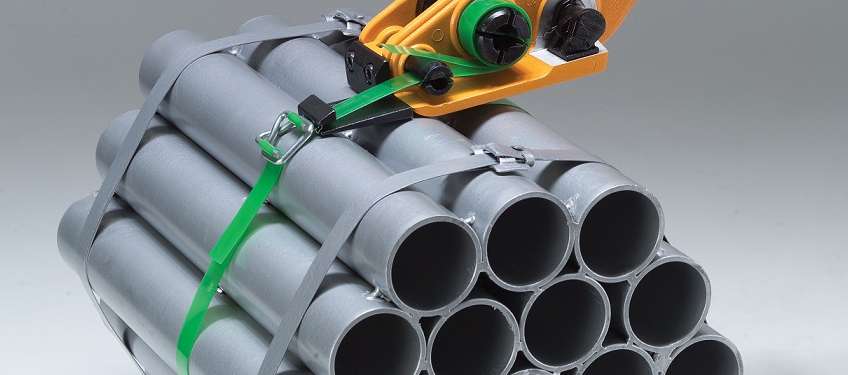 When it comes to securing the load for shipping and transit, poly strapping, including polypropylene and polyester strapping provides numerous benefits. Although steel strapping is still commonly used, industry trends indicate that it is losing favour, owing to cost and safety concerns. This is why the use of strong plastic strapping is high in demand.
Polypropylene and polyester are the two most popular forms of plastic strapping. Each has tremendous gripping power and long-lasting protection, however, each has a different application where they work separately.
Polypropylene is a lightweight plastic strapping that is suitable for light to medium applications. Polypropylene strapping is inexpensive and comes in a wide variety of widths, thicknesses, and polymer options. Furthermore, this low-cost poly strapping has outstanding elongation recovery and is 100% recyclable, ensuring that you get a great product that you can feel good about once you've done using it.
Polypropylene specifically developed for light to medium-heavy loads and has the best performance under normal conditions. Owing to its properties such as breaking strength, elasticity and tension loss, it is high in demand. It comes in a variety of widths, thicknesses, compositions, and colours, and can be conveniently printed with warnings, quality labels, or marketing messages.
It's perfect for bundling products or securing goods on pallets while also adding power to the load. It's also ideal for securing parcels or larger loads that will be held for an extended period of time. This is due to the fact that polypropylene strapping is tough and sturdy, allowing it to withstand frequent kicks, bumps, and scratches.
Hand-strapping is a very mobile method of securing objects, allowing them to be secured without the need to carry them around a warehouse or storage facility. This is especially useful when working with large objects that will be kept for an extended period of time.